It's always nice when you find a company or product dedicated to helping others. Purchasing an item that gives back is such a wonderful way to raise awareness for a cause or organization you're passionate about. I'm always on the lookout for brands and businesses committed to making a difference, which is why I was thrilled when I learned about The Shop Forward. Since 2014 they have raised over $3.8 million for programs and organizations all over the world.
Most recently, I was drawn to their COVID-19 awareness line which supports efforts to fight Coronavirus including the delivery of medical supplies to providers throughout the country, and a line that supports at risk-youth who need assistance in the wake of school closures. They offer an assortment of cozy tees, sweatshirts, and pants, as well as a cute canvas tote. I decided to purchase one of their CHOOSE JOY crop tops, which is as soft and comfortable as it looks.
If you haven't heard of the Shop Forward, I definitely recommend checking them out. Each product and line they offer is uniquely tailored to the cause it supports, which makes for a wonderful assortment of well-made, creative pieces.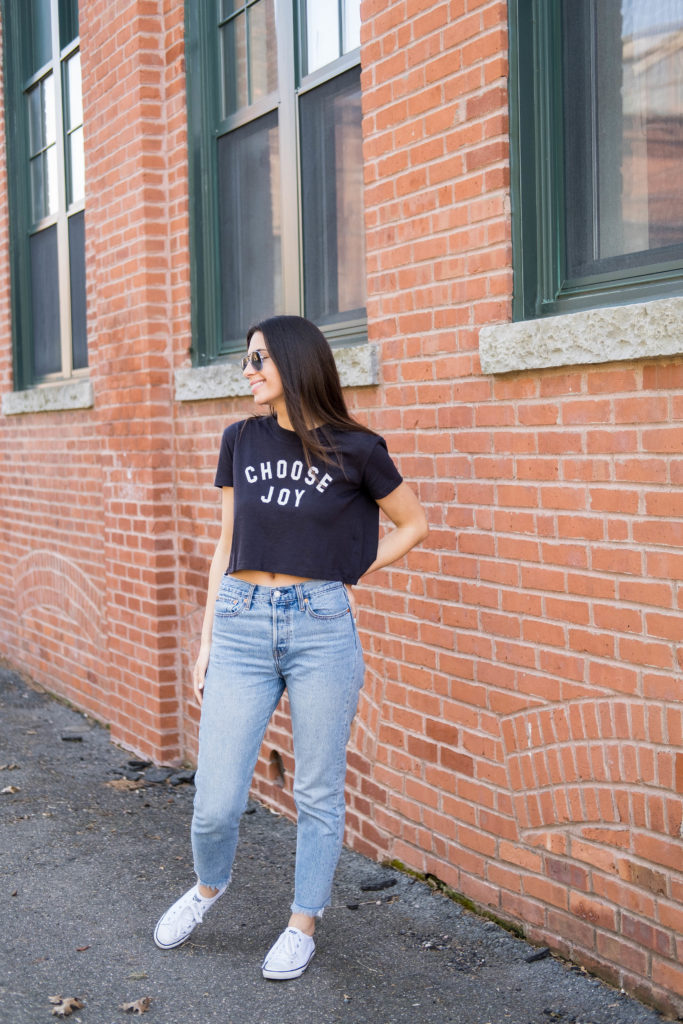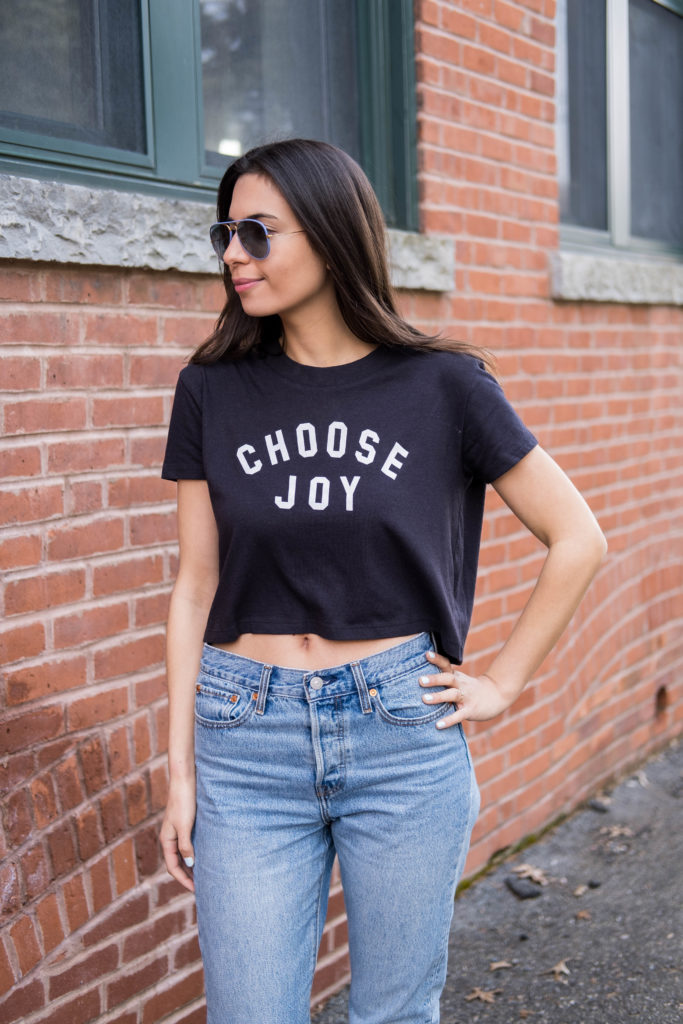 Are there any brands or small businesses dedicated to giving back that you love?